I deeply dislike these days between Christmas and New Year's Eve. I can say I do detest NYE, to the point I don't even celebrate it most times, and try to think it's just a night like any other. But this is just pretending. There is no way for us not to think of the passing of time. How another year has passed, always so quick, too quick. To reflect upon what happened. What we achieved and did not achieve. What we learnt. What we didn't learn. And at the end of it, balance the moments of the year, the positives and the negatives and try to figure out if it was a good or a bad year.
In which category does 2021 go to, personally? I think I can say with certainty that this year ended up being better than 2020, even though it definitely did not start that way. This year started with strict rules and lockdowns, I kept working non-stop from home, in Portugal, missing my old life, the travel plans, missing London. But in June, things started to turn. So I decided to reflect upon how 2021 turned out to be better.
1 – I forced myself to get out of a "depressive" state. And succeeded
At the end of 2020, I was not, at all, in a good place mentally. I had become apathetic, melancholic. My moods would never lift. I was not myself anymore. I didn't feel like myself. And while I have always been prone to depressive episodes, there was nothing like that in my life before, that lasted for so long. I was behaving like a robot – wake up, work, eat, go to bed and repeat. I felt hollow. I stopped writing, and this blog didn't have any posts for almost three months. Nothing interested me anymore.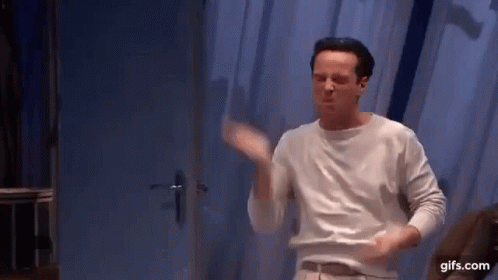 At the end of January 2021, I gave myself a figurative punch and multiple figurative slaps. It was clear the pandemic wasn't going to go anywhere, I would have to continue to live in Portugal and delay my return to London. I got some of the help I needed and a lot of strong will that I'm not sure where it came from. I came back to this blog. Felt control in some measure, finding this little corner of the Internet a place I could enjoy outside of my set daily routine. Launched an Instagram account for this blog where I started to remember with happiness all the travelling I had done before. I made it. And here I am. Still writing. Hoping I'm stronger.
2 – I put on braces.
This was part of my little transformation. It's not like I had very bad teeth, but there was some crookedness that had been annoying me for some time. I started to understand that part of me protecting my mind against depression and feelings of self-deprecation was also to start taking care of myself on a physical level too – small improvements. Many dentists have said in the past that my teeth are very healthy but I should have worn braces as a child to make them straighter. Well, there was no money before. And now I had the money and the time. Confined at home, not able to show my metallic new smile too much, I decided to go for it and wear braces at 28 years old. I still have them… for maybe another year! While it's painful and often very uncomfortable, I know it was the right choice.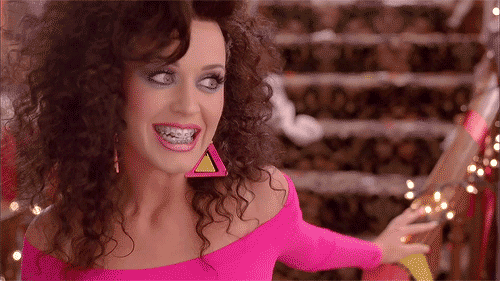 3 – Finally did some travelling! Croatia and Italy (Bologna)
This is when things started to get really a lot better. To finally experience the smells and the tastes of a different land. In Croatia, I fully felt like myself again. That trip specifically meant the world to me – it was a birthday gift for myself, the end of a period of 17 months without international travelling and, most importantly, I was sitting in the old streets of Dubrovnik when I got the news that I had been the selected candidate for what is now my job. This was June 2021, just after turning 29 years old.
4 – So… yeah! I got a new job!
I was part of what is now known as The Great Resignation. If you haven't heard of this phenomenon, let me quickly explain – when life started to return to some sort of "normality" this year, many started to re-evaluate their career options. With so many of us stuck at home, working even more hours, under even more pressure, under the awful circumstances of the pandemic (I can say this was definitely my situation), people were just tired and ready to find a new challenge.
After six years of really hard work for the same employee, I got the chance to interview for a big company where I have now been working for almost 3 months. This was an overdue change in my life, and for the first time in a long time, I felt really proud of myself. The interview process was intense, but I can say definitely worth it.
5 – Back to London and my own flat!
In September, I went back to the city I had been missing for so long and was very lucky to have found the perfect flat, fitting my needs and my budget. Couldn't be happier. I always wanted to live alone by the time I was thirty, but with rent prices in London being so high, it was something I was starting to fear would never happen. But finally, it did and I'm not 30. Yet…
6 – I read 52 books this year.
This is a new record for me. Like a huge one. As I mentioned in point one, after getting myself out of the weird state of mind I was living in, my old passions came back at full speed. The writing, the reading… and I started reading at an insane rhythm. Since there wasn't much else to do, with lockdowns happening… my spare time was spent reading. The rhythm did slow down after going back to London. I started going out more, had to take care of my flat, my new job, I was meeting with friends again. But all I really wanted was to enjoy reading again, to easily pick up a book, almost absently minded, and simply read.
Every year I use Goodreads to track my reading and I add a challenge to myself. This year, I was aiming for 35 books. I guess I did perform way too well. I finished book 52 today, and I don't think I'll read another one in the next 24 hours. I know that is really unlikely I will get to read these many books at any point of my life unless when I'm older and retired. This was an abnormality caused by the pandemic. So I really hope if it happens again, it will be for a good reason.
In conclusion…
So yeah, this was a hell of a year… and now I ask myself, how am I feeling, really feeling, at its end?
Mixed feelings, if I'm honest.
I'm so happy for having done a lot within my control in 2021. Yet, I'm not feeling very hopeful about 2022. I feel betrayed. All I really want at the moment is to be able to walk freely without fearing catching a virus. Without fearing self-isolation or putting others at risk. I want to have some of my control back.
I have been following all the rules… since March 2020. I've been at home, I'm wearing masks, I'm self-testing, I'm vaccinated… and yet, I still see myself being denied entry to certain places now in Portugal without a negative test, ruining the few liberties I was expecting to have this week back home. I still need to spend a fortune on tests for any travelling. Some families haven't seen each other in such a long time because of this. I just can't stand it anymore.
While this can be a very very controversial opinion of mine, I say it's enough. I want to shout at the top of my lungs to the world, to the governments, to the media, to the pharmaceutical industries out there, ENOUGH.
We don't know how much more time we have. I can't bear hearing people say "there will be other Christmases, there will be other opportunities…" because again that's the human presumption that we do have time. The reality is, we don't know! The only certainty we do have is that we all die and we don't know when. So, don't presume we have time. Don't fall for that. There may not be more Christmases. I have adopted the idea of seizing time a while ago, and the pandemic is literally taking from people the chance to simply live, using their sparse time as they want to.
There are so many other incredible awful things happening in the world right now, and it-s all being denied proper space in the media and in people's and government's schedules because of this virus… and I'm really starting to feel very uncomfortable about that. Still, this is just my opinion.
I didn't want to end this post in a negative tone. But if there will ever be an eve of New Year when I'm not, to simply put it, depressed, it would be a miracle. Not even meds can help me during this time.
I really hope 2022 is better. That's all I can hope for! And of course, I wish you all the same.
Thanks to those of you who have been following my journey here. It's been one of the highlights of this year, for sure. Tell me about your highlights and what you're expecting to 2022!
Happy New Year!
Love, Nic