Good news, I made it to Portugal! Not that I didn't think I wouldn't, but with so many last-minute changes in rules and what tests are accepted before leaving and arriving… I was in constant anxiety. I was also not leaving my house for most of last week, as suddenly London became a hot spot for you know what, and it sounded like so many people around me (not physically around me thankfully) were getting infected, that my anxiety levels were at the highest point.
My panic just increased when Portugal decided on Friday to clarify that they only accept in-clinic tests to enter the country – rapid antigenic or PCRs, as long as they are done by a healthcare professional. In England, it's common to order self-testing fit to fly kits. You test yourself and then submit your results. Then, you get a certificate that is usually valid for travelling (it was at least when I travelled to Bologna), but several fellow Portuguese were denied boarding because of these self-testing kits, and therefore they finally realised they had to be more clear. So, last minute, I had to find a spot in a clinic to do my lateral flow test, which luckily I did, on Saturday, and got my negative result that same afternoon, with plenty of time for my flight at 7am on Sunday.
I was flying with British Airways (BA) and for the first time since the pandemic started I was asked to submit all of my documents – my vaccination certificate, my negative Covid Test and the Passenger Locator Form – into the system. These documents would then be reviewed by BA and, only when approved, I would be able to do my online check-in. I actually thought this was a fantastic thing, avoiding people getting caught by surprise when getting at the airport without possessing all the required documents. My documents were reviewed and approved in a few hours, and I was able to check-in.
Still, when I got to the airport at 5am and went to check in my suitcase, I was asked again for these three documents. And again when I was sitting by the gate. And again when I was queuing to enter the gate. One thing is clear – airlines definitely don't want to be caught transporting people without all the compulsory documents.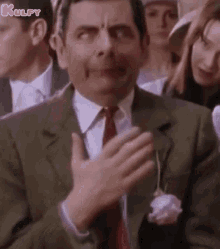 When I finally landed in Portugal, just before passport control, there was "covid documentation control" and I had to, once again, showcase the three documents mentioned above. By this time, if there was anyone without the proper documents, that person should be rewarded for being able to escape what ended up being, for me, four documents checks.
With three hours of sleep on me, (and I'm never able to sleep on the plane) I was obviously exhausted, but the excitement of being home kept me awake and I wanted to go see the Christmas lights in the city, as I had heard the council invested quite a bit of money this year (a bit too much in my personal opinion, but I'm not going to get political now). The weather forecast actually looks terrible for this week (heavy rain until Christmas) and yesterday seemed to be my last chance to see the lights while keeping myself dry.
If you have read my posts about Leiria, the city I'm from, you'll know this is a small city (could even be called a town) with a beautiful and in-restoration old town, where I spent much time in my high school years. And one of the things I love the most is our castle. I think it's one of the most beautiful in the country and I was really happy to see it all lighten up for Christmas. The view from the plaza is just amazing.
The lights of the three Christmas trees were synchronising with music, so it was hard to capture them fully lit.
The below are some of the most beautiful buildings in Leiria and the lights are very tasteful, going really well with the aesthetic.
And finally, the streets have ceilings of lights, giving the roads a fantastic Christmas feeling.
What do you think?
All I can think about at the moment is actually having a proper sleep. I'm still working this week, and still had to wake up early this morning… will go to bed early today, promise!
Love, Nic