So, this will be a bit of a random list, as some of these movies are not really about Christmas, and some are just Christmas, Christmas series, episodes from series that were huge in my life. Let's kick this off, shall we?
The Classic of All Classics – Home Alone (1990)
Obviously. I mean, no matter how many times I see this movie, it's simply a classic. It has to be seen on Christmas. Would it be Christmas without it? And I can't believe this movie is already 31 years old! Just a couple of years older than me, not sure how I feel about that. I just laugh every single time, and I just find the movie sets beautiful a Christmas dream.
The Rom-Com – The Holiday (2006)
Even though I'm not much of a rom-com fan, there is something about this movie that I really like. I can't explain it. Perhaps it's the English scenery contrasting with the warmer LA Christmas weather, at the time I did have a silly crush on Jude Law.
The Not-So Christmassy – The Mask of Zorro (1998)
So this is not a Christmas movie, I know. But I LOVE ZORRO. And it's on tV every single Christmas at, least in Portugal, and every time I see it on, I must watch it. And every year my dad finds me sitting on the couch watching it as if it was my first time and every year he asks me the same question 'How many times have you seen this movie!". I'm sorry, but it's a very good movie.
The Series Episode – Gossip Girl, Season 1, Ep. 11 – Roman Holiday (2008)
I just loved this series in my teens, and the first season is still to be the best and I do find myself re-watching the Christmas episode named after the famous movie starring Audrey Hepburn. I love fashion, I love the beautiful Christmassy New York and love the story. And snarky Blair Walfdorf is the best bully of all.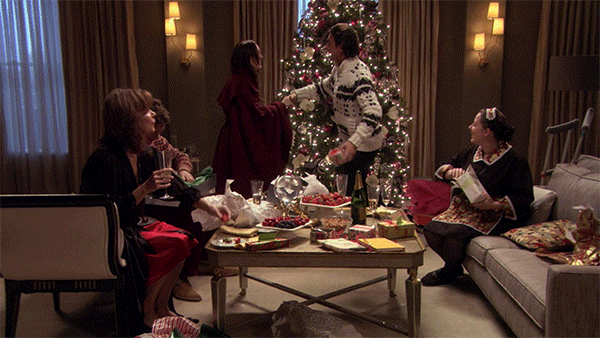 The Inner Child – Frozen (2013)
Okay, I know I am an adult, and most adults actually hate this movie, but I simply love it – just let me! I am still a Disney child and Olaf is one of my favourite sidekicks of all time. A lot of parents will say if they hear about Elsa, or Anna or Let It Go one more time…. but fortunately, I am not a parent!
This is all from me today. What are your Christmas classics?
Love,
Nic