I wrote a similar post to this one back in 2015, but reading it now, I cringe. In a lot of aspects, I agree with everything I wrote there – apart from me complaining about "too much chocolate". What the hell was wrong with me at the time? How can one complain about too much chocolate? Sometimes, I wish I could go back and slap myself.
So here I am updating this list, and hopefully making a better job at it. Spoiler alert: most of them are about excessive consumerism.
1 – The Luxury Advent Calendars
Is it just me, or has the business of advent calendars got a little bit out of hand?! Am I the only one who is still happy to get a regular chocolate advent calendar, that doesn't cost me more than £10 and makes a nice dessert with my espresso every single day until Christmas?! But now… you have Advent Calendars for everything, you name it. Different kinds of snacks, beverages… the kind I can still understand. Perhaps some aren't chocolate fans. But then, a few years back, we started seeing the first advent calendars from skincare and beauty brands. This has now extended to luxury brands such as Dior, YSL… perhaps the most polemic of all this year, the Chanel Advent Calendar. The first time the brand has done one with the "humble" price tag of £610. And to add insult to injury, the contents are an absolute joke, not even close to the price paid for the calendar (linking an article about it here, in case you're interested to read this story. I also had to see an unboxing of it, and found this one on YouTube).
Can we talk about how many people would appreciate these £610 to put some food on the table?! To keep the house warm for Christmas? Honestly, if you can buy this and you are okay to pay this monstrous amount of money just so you can play dolls and open little windows hiding Chanel stickers in it… I mean who am I to judge (yet, I'm judging). It's your money after all. But I find these things make Christmas a season that highlights more than any other the social and economic inequality so rooted in our society.
2 – The Non-Stopping Newsletter/Online Ads inciting us to buy the most special gift of all…
I work in digital advertising, and I'm speaking against myself here as well. A few years back, when I still bought things in-store (I basically order everything online now), my main complaint was how unbearable it was to go to the shops for the whole month before Christmas. The air was electrified with stress buying. But now, I get non-stopping advertising in the comfort of my home inciting me to buy more, to consume more.
And… it's so hard to stop myself… I love gift-giving. It gives me true pleasure thinking about what I'm going to gift to someone important in my life. But what all of these brands are telling us is that the more gifts and the more expensive, the more special these people are in your life. And this is soooo damn wrong. Christmas shouldn't be about bragging about who got the most presents or the most luxurious ones. It should be about small gestures. Take time to reflect upon who really matters in your life, and who has made a huge impact on who you are today. Plus, most brands, play dirty. They say if you buy a certain amount, you get a free gift. And who doesn't like a free gift – so there you are, adding things to the basket just to reach that amount, to get a free gift you probably don't even need…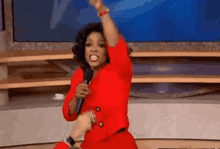 3 – I hate Secret Santa. Glad I don't have to do it.
Yes. I hate Secret Santa and thankfully I didn't have to do it in the past couple of years as we are simply working from home. Brands are delighted to be able to tell you what are the best Secret Santa gifts. They make life easy for you. As I said above, the reason I love gift-giving is related to the reflection on what the person would love. My gift needs to show how well I know them because they are special to me. Secret Santa… you just end up having to buy something stupid for someone you don't know well enough. Unless you're lucky and you get that colleague who is your work bestie.
4 – The stocking fillers…
This is a concept I only got to know in the UK. Again, it supports consumerism. For those of you who aren't familiar with the concept, stocking fillers are little and typical cheaper gifts you get inside a Christmas stocking and gift to someone before the main gift (or gifts). Just tell me, why. Do people really need that many gifts? And of course, brands are here to guide you through the process of buying your stocking fillers. I can almost hear my mum telling the story she tells every year of what stockings were at the time. Actual old socks, that her parents would feel with sweets. And that was their Christmas present.
5 – The expensive flights
I like to think if I owned an airline, I would be very kind not to make flights triple or even four times the normal price during this time of the year. I get it. It's profitable. But most of us are just wanting to go back home to see family and friends. It's inhumane that whole families have to use a salary for that. Especially when flights get soooo absurdly expensive. Is the plane made of gold for Christmas?
Dear Santa, can I get a ride in your sleigh?
6 – The bullish*t Season of Giving
It just disgusts me how charity seems to see its highest during Christmas, as if families, women, children, animals, environmental issues were just a seasonal "challenge". The season of giving is here to make privileged people feel good about themselves after spending thousands on gifts (and advent calendars) while ignoring everyone else all year round. Let's face it. People aren't only hungry, poor, sick now. If you want to do good, do it all year. Not just now.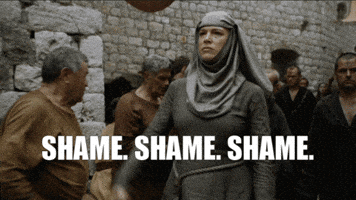 7 – The days after
And yes, I hate every single day that follows Christmas. Every single year I tend to simply fall into a weird depressive mood. Suddenly, there is nothing to look forwards to. In London, you'll find the dead Christmas trees lying on the streets waiting to be picked up, like dead bodies, a remembrance of a joyful time. Picking up all the pieces of the wrapping paper, all sad and crumbled, destined for recycling (at best). Ensuring you find receipts for returns of gifts that you already owned, or simply don't fit you. The reality that another year is ending falls on you – you were avoiding thinking about it, and Christmas was the excuse. It's like a strange, long, hangover that, at least with me, lasts until the end of January, my least favourite month of the year. I could fight it before by planning my travelling for the year, but… we know that hasn't been possible. So we'll see 🙂
I would love to get to know your thoughts here. Do you agree? Is there anything else you hate about Christmas? Do you just hate it in general? Leave your comment below!
Love,
Nic