Once I landed in Heathrow, for the first time arriving in the UK after Brexit, passed through the passport checks with no issues, and collected my luggage intact, I felt a weight coming off my shoulders. And finally, when I was in the Uber that would take me to the hotel that would be (and currently is) my home for two weeks, I looked at the grey skies of London and, unexpectedly, I was filled with a huge and strong sentiment of joy. Pure joy. I was back. It feels almost as if my heart has set its anchor in this country, more specifically in this city.
Back to the Queen's Land.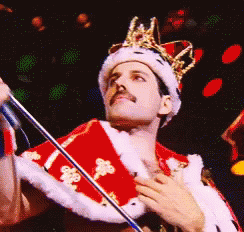 I had with me two big suitcases each weighing over 25Kg, a small one that probably weighed 10kg and an additional handbag with my laptop, wallet, phone, camera, etc. Back in Portugal, I had tried to bring just the essentials of what I would need until Christmas (when I can hopefully go back and bring some other big winter jackets that would not fit at this moment), focusing on the newest pieces of clothing, but thankful that in the last year and a half I really didn't buy much – after all, I was not leaving my house.
Still, as you can imagine, me alone with all of this luggage… not a piece of cake, especially if you've lost weight and therefore muscle in the past few months. When I was choosing where to stay in London while I was searching for a new flat, the below points came into consideration.
Not an airbnb. Due to covid, things are quite unstable and unpredicatable, and airbnb bookings need to be paid in full beforehand, likely non-refundable.
The place had to have a kitchenette, so I didn't waste too much money on eating out.
Central, to make it easier for me when it came to flat search.
Clean of course.
And, due to my luggage, a place with a lift.
While I'm very happy indeed with the price I could find for a room with a kitchenette in the very fancy area of Bayswater, a hotel with a lift, nothing could have prepared me for the rude receptionist I found at the front desk. If you've been or lived in London, you probably know those old buildings have quite a lot of narrow flights of stairs, to go to the upper floors. So this hotel specifically had a lift to the 3rd floor. But my room was on the 4th floor. The receptionist showed me to the lift and did say, in a French accent, "oh you've got a lot of bags", to which I replied, "yes, that's because I'm coming for good". He then proceeded to explain to me that to get to my room, I had to use the lift to go all the way to the 3rd floor, and then would have to climb some stairs again. He then remarked he wouldn't come with me, and left me alone in the lift with my three suitcases. I thought to myself, maybe it's just a few stairs, nothing bad. Well… it was not. I kept swearing to myself, cursing that receptionist and how rude it was to leave me alone to the heavy and even dangerous task it was for me to bring those suitcases up by myself.
I did hurt my back and my arms were so sore the next day. Despite this, my joy was still with me. I rested for a while, went out to get some groceries. Not even two hours in London and a random guy asked if he could get a female opinion on something. He got an eye roll in response.
The rest of my evening was uneventful. I fell sound asleep and was awaken at six in the morning by the natural light coming from the street. Because yeah… the UK don't know what real window blinds are, and I'm as sensitive to light as a vampire. Yet, still happy.
I was expecting this joy to quickly go away after starting looking at new prospective flats. And while I did have a pretty terrible afternoon on the next day, visiting five flats and enjoying none, I was still able to sort of laugh about it. I mean, dear Britain, what is the deal with carpeted floors?! I just don't get it. And why are unfurnished flats in London priced on the same level as fully furnished flats? Oh and please… if you're a tenant aware of people coming to see your flat, please, please, make an effort to at least have the house a tiny bit tidy. Get your lingerie in boxes and not spread all around the floor. Wash the dishes so I can actually see the kitchen and imagine it clean.
That evening, I went for drinks and a nice meal with a friend I haven't seen in person since March 2020. It was fantastic, and I did feel a bit relaxed.
When I got back to the hotel though, I started to remember what I had been told by the agents showing me the flats. How competitive it was, now that people were going back to London. How prices were on the rise after being down over the pandemic. Plus, the students. And to make things worse I kept calling and emailing for listings I was interested in, with no reply. This was a Friday. I had managed to book a visit on Monday morning but had nothing for Saturday. So it was already past midnight and I started emailing any listing I found interesting, hoping these agents would see it Saturday morning and give me a call. Nothing happened. At this moment, I did feel a bit depressed. What was I expecting, the process to be easy? I knew London. I knew better than that.
Walking in the streets of beautiful and charming Notting Hill helped me to get my mind out of things, but it was near lunchtime I was able to get two viewings in place for that same afternoon. And the first one I saw was THE ONE. I just couldn't believe it, it actually was like in the pictures. In one of my favourite areas of London with amazing connections and within the amount of rent I was willing to pay. And I… GOT IT.
I managed to achieve what I really did think was impossible. Getting a flat within one week of being back in London. And one I was actually happy with. And in the past few days, all I've been doing is sorting out utilities, moving my stuff to the flat, buying so many things from small kitchen appliances to some pieces of furniture. It's been insane. And while I feel very tired, I also feel so grateful for having managed this in record time. With my new job starting in the first week of October, I really was aiming to get everything sorted beforehand so I can fully focus on my work. And, I'm on track 😊 Still adapting though. Seeing some friends is helping me to adjust to this new reality, and my flat will eventually feel like home.
Some snapshots below that I've taken from my recent strolls in London:
The content on this blog will hopefully resume its frequency. It's definitely been a few busy and weird weeks.
Have a lovely day wherever you are.
Love, Nic