My trip to Croatia this past June was, for most of it, marvellous. I enjoyed both Zagreb and Dubrovnik for different reasons. But my stay in Zagreb wasn't without its hiccups and, let's face it, while I can now laugh about some of them, others are just… not great. But are the kind of things that can happen to any traveller, some if you're a woman and solo, others if you're just unlucky. And let's face it, a lot of strange things did happen to me… but that's what makes a good story! However, I don't want to tell you just about my "hiccups" on this trip. I also want to highlight the quirkiness of the city itself and perhaps, in some weird way, make of it a whole experience.
Uber drivers are often taxi drivers – but, keep your eyes open
It never happened to me before in any other country. But when I called up my Uber when arriving at Zagreb airport, I almost missed it. I saw a white car with a taxi plaque on the top, and shortly after I noticed it did match the license plate in my app. I walked towards it. It was all good. He had the address to the small studio where I was staying and I arrived safely (I did have to walk to a different place, but that's a different story).
However, on my third and last full day in the city, it was pouring all day long – and I didn't have an umbrella. Not wanting to catch a cold in such times, I decided to call an Uber to take me to the nearest supermarket, as I desperately needed food and had decided with that dreadful weather I may as well stay in and relax. So, I left the studio flat, booked my Uber, and waited for it under the little porch by the road. That road did not have much traffic, but when a taxi passed by and stopped by the restaurant literally one minute away from me, I checked my app and saw that must be indeed the driver. However, the license plate did not match the one I could see in the app – very conscious about safety, I did not approach the taxi. Furthermore, I thought it could've been a coincidence and perhaps someone at the restaurant had called a cab, so I waited a bit longer. No one came, and the taxi driver eventually left. My app told me the trip had been cancelled by the driver because I hadn't shown up and so I would be charged for the trip anyway. While I was still shocked, the same taxi comes again, opens the window, shouts something at me in Croatian, and drives away!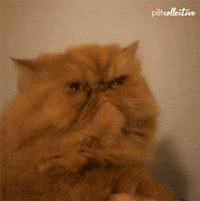 Enraged, I went up back to my studio flat and made a complaint to Uber. I explained the car that had arrived to pick me up did not match the license or the description provided in the app. I immediately was refunded, so I'm very glad Uber takes these issues seriously. I did end up walking to the supermarket, as I was a bit shaken by the experience… but I did use Uber at other times in the country without any issues.
My studio flat was on the top of a hill
And there is nothing wrong with that. I mean I did chose to stay in the Old Town and I had no idea of how hilly the city was. Typically I have no problems with that. But precisely when my ride was taking me up the hill and I was approaching the destination, I was thinking to myself, dear god, this is a steep hill! And, it was also at that moment, that I get a text message from my host saying that I had to go and pick up the key somewhere else…. and yes, you guessed it, that somewhere else was at the very bottom of that hill. My driver left me by the door of the building where I was staying, but then I had to go down the hill again (walking with my suitcase) to come back up on foot. Carrying my suitcase, and a backpack. Plus, it was thirty degrees. Luck, right?!
The earthquake
It was about 9:30pm and I was already in bed, watching some Netflix when I heard and sort of felt a sound and its vibration. It was very quick, and I just assumed it was someone carrying something heavy on the street. I learnt the next day it was an actual earthquake, but a very small one. Earthquakes seem to be very common occurrences in Croatia.
Oops, wrong door!
Shortly after that, I noticed someone was trying to open the door of my studio flat. Alarmed, I shouted, this is occupied. The key was a card and I could hear the sound of a woman and a man speaking in a language I couldn't identify and the incessant beeping every time they tried to open the door with their card. It was almost 10pm by then, I was tired, but my instinct told me these were just a couple of tourists clearly lost (or given the wrong instructions). I opened the door and they looked embarrassed. I told them in English I was staying in that flat, and my card showed the number 2, the number of the flat I was indeed staying in. Apparently, the host has given them the wrong instructions… not sure how the story ended for them, but they apologised and no more weird occurrences happened on that day.
The little doors of Zagreb
Every time I visit a town, and I have time, I do a walking tour. Thanks to this one I was told about these little doors you can find around the city that artists created to entertain children through the lockdown. How cute are they? And creative!
Croatian genitalia…
So, the problem that many women face. I wish I could say this was the first time it has happened to me. But on a lovely Sunday morning, I was walking in the promenade (typically busy, and other locals passed by me with their little dogs, going on their morning walks, exercising…) and this man (apparently normal guy, carrying a bag full of what I assumed to be groceries) asked something in Croatian. I said I didn't speak Croatian and it looked like he had gone away. But… he hadn't. He was standing a bit further away, observing me. Feeling uncomfortable, I grabbed my backpack ready to leave. He proceeds to say something else and insists on speaking to me, and suddenly he shows me his penis, as he was clearly jerking off looking at me. I just walked away, disgusted, feeling violated, feeling my breakfast coming back through my oesophagus. It took me about an hour to recover, but I think that what shocked me the most was that I was not that shocked. It's indeed worrying when you get used to such things happening to you.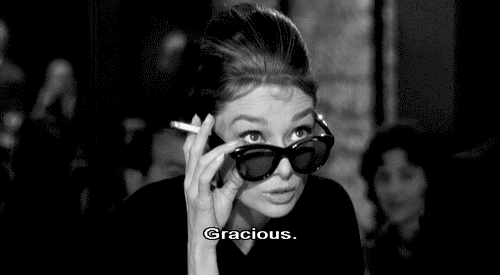 The quirky museums
The Museum of Broken Relationships is a must-visit if you're in Zagreb. It's sad and hilarious at the same time. It has contributions from people all around the world and its twin museum is located in Los Angeles. I don't typically take a lot of pics when I'm in museums, but below are some of the funniest ones – The toaster of vindication and the Pizza Maker.
I also came across the Museum of Hangovers, which I did not visit as I only noticed it on my last day of the trip. Probably wouldn't have visited anyway, but thought it was a fun concept. A part of me is very curious about what they were exhibiting there.
And to end this just the right way… did I really see a bottle of cocaine in the window of a pharmacy?
And this is it! Hope you could laugh about some of this stuff… I can now, but it was not funny and it will never be to be shown any sort of unrequested genitalia, thank you very much. Also, the Uber thing… take care, do not approach any driver that does not match the description in the app!
For more of Zagreb quirkiness, please check my post about street art in the city.
Love, Nic
P.S. Would love to hear your stories!