A while back I gave you 7 reasons to love solo travelling. Today I'm giving you 7 ways solo travelling can be inconvenient because I would never say any of these reasons make me love it less or even dislike it.
I do love solo travelling and whenever I can, I will take that route. Yet, nothing is perfect or can be perfect. Life would be too boring if that was the case… and despite my veneration for solo travelling I do think there are some downsides to it… let's call it "inconveniences".
1. No one to split the accommodation bill with 💸💸
You can't really split the bill, and typically you pay the same price regardless of whether you're two or three people. Even if there is a difference in price, it would be quite small. You can argue you can stay in hostels and save some money… but I've had my share of hostels, and I'm not very keen to repeat the experience. Sleepless nights because people were loud or kept coming in and out… busy showers. Scared of being robbed all the time…people who stank. Or simply high or drunk. Nah, I guess I'm too old for that now. So yeah, travelling solo means that sometimes you'll be spending more on accommodation than if you go with someone else and can just share a room or a flat.
2. No one to take photos of me
And yet how many times people simply don't know how to take the photos anyway? I do typically prefer to be the one behind the camera, but I confess it is still nice to get some pictures of ourselves in the beautiful places we're visiting. You can ask a stranger… and risking a bad pic (plus a nightmare for an introvert like me) or your camera being stolen. Or you can try to take selfies (oh I hate those…). I have a little tripod myself that I carry around and, if I'm in the mood, I'll set it up.
3. Unwanted attention
Especially if you're a woman, if you're seen alone, chances are some guys will assume you're looking for company, even if you have your earphones on, are clearly focused on a book while occasionally sipping your black coffee. Yet, if I was not travelling alone I wouldn't have the chance to just sit in a nice cafe to read for a while. So…tit for tat?
4. When you get the middle seat… and no one to manipulate to switch it with you
Okay, no one likes the middle seat on a plane, right? I cannot tell you the hate I feel towards middle seats. They simply shouldn't exist. I'm tall and I feel trapped. I'm too big for my neck and head to rest in the headset, so I need either the window seat to rest my head in the window, or the exit seat so I can move my legs slightly to the aisle and feel a bit more comfortable. Every time I'm with someone, I usually can get them to change with me if I'm the unlucky one. But for longer flights, I would pay more if needed not to be in the bloody middle. My back can't take it.
5. When both you and your luggage need to fit in the bathroom cubicle
Yup. How nice it is when you're in the airport or train station and you can just leave your bags with your friend. And when the bathrooms are really tiny, and you need to bring your huge backpack with you…it requires gymnastics I must say. the kind of flexibility I surely do not have.
6. Or, you're at some restaurant or cafe, and need to go to the bathroom….
Or even to get your food, like on those buffet restaurants. You need to leave your stuff alone at the table! It's scary and usually, I would take at least my phone, camera and wallet with me, which isn't convenient at all. It also happens if you're going to the beach and want to go to have a swim. When alone, I take the bare minimum with me, just to ensure even if I'm robbed, they won't take much.
7. There are some experiences that could be better shared
Okay, I hate to admit it. But it's true – but only if that person shares the same interests as you do. How often what I find amazing is simply boring to someone else… yet sometimes, it would be good to have someone to share your impressions and ideas about what you're experiencing. It's like when you read a really good book and when you finish you just want to talk to someone about it… but no one really cares. Only you lived through it, and no matter how many photos you took, how many words you write how many conversations you want to have about it when you get home…there is no one you can just share that knowledgeable look with. "Oh…Morocco…remember?", an interjection, two words. A smile. Shiny eyes looking at one another. Such a great feeling to know that someone knows exactly what you're talking about.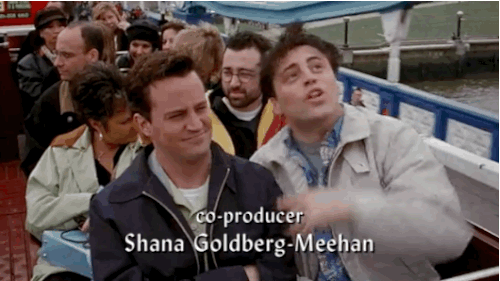 And this is it! As you can see, nothing that I would consider a big deal or would stop me from going solo. I only had one experience of solo travelling that I hated for more personal reasons (you can read the story here), so please remember to be in a good place mentally before you take off on a solo journey. Sometimes you think you have it under control… and you don't. And going alone somewhere won't leave those things at home. They'll come with you and eat you up.
You can also check my post with some tips for solo travelling as a woman.
Can you think about anything else you find inconvenient about solo travelling?
Thank you for reading 🙂
Love, Nic